Hello guys, Draken here. Now the thing is that uhm... well, this is not really a real edit. I mean I really haven't come up with a text material so this blog is still in its beta position but I have got some of the data already collected and formatted into a table so that you guys can check the way things are happening when we divide by seven. The last three column headings containing the number '4, 7 and 8' actually tell where a non-recurring corresponding number is occuring. Just look at the data below and you will see.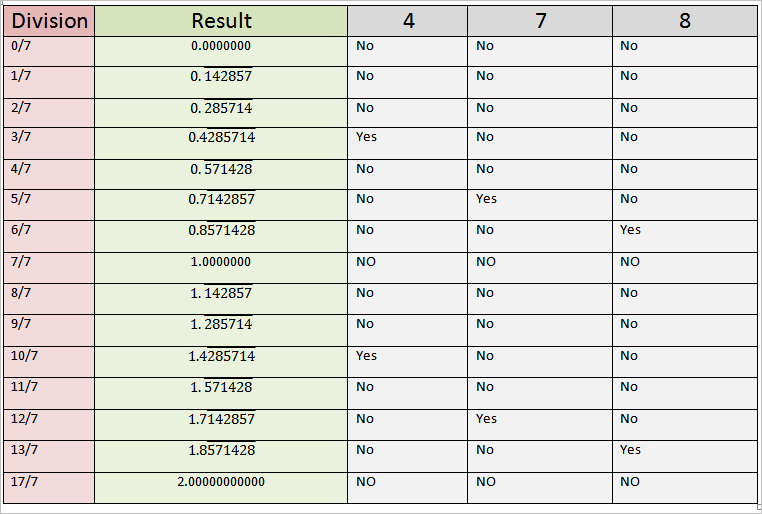 Conclusion:So I would conclude that this blog is not fully formatted and edited yet because I lack some text material for this blog which will come soon!
Ad blocker interference detected!
Wikia is a free-to-use site that makes money from advertising. We have a modified experience for viewers using ad blockers

Wikia is not accessible if you've made further modifications. Remove the custom ad blocker rule(s) and the page will load as expected.